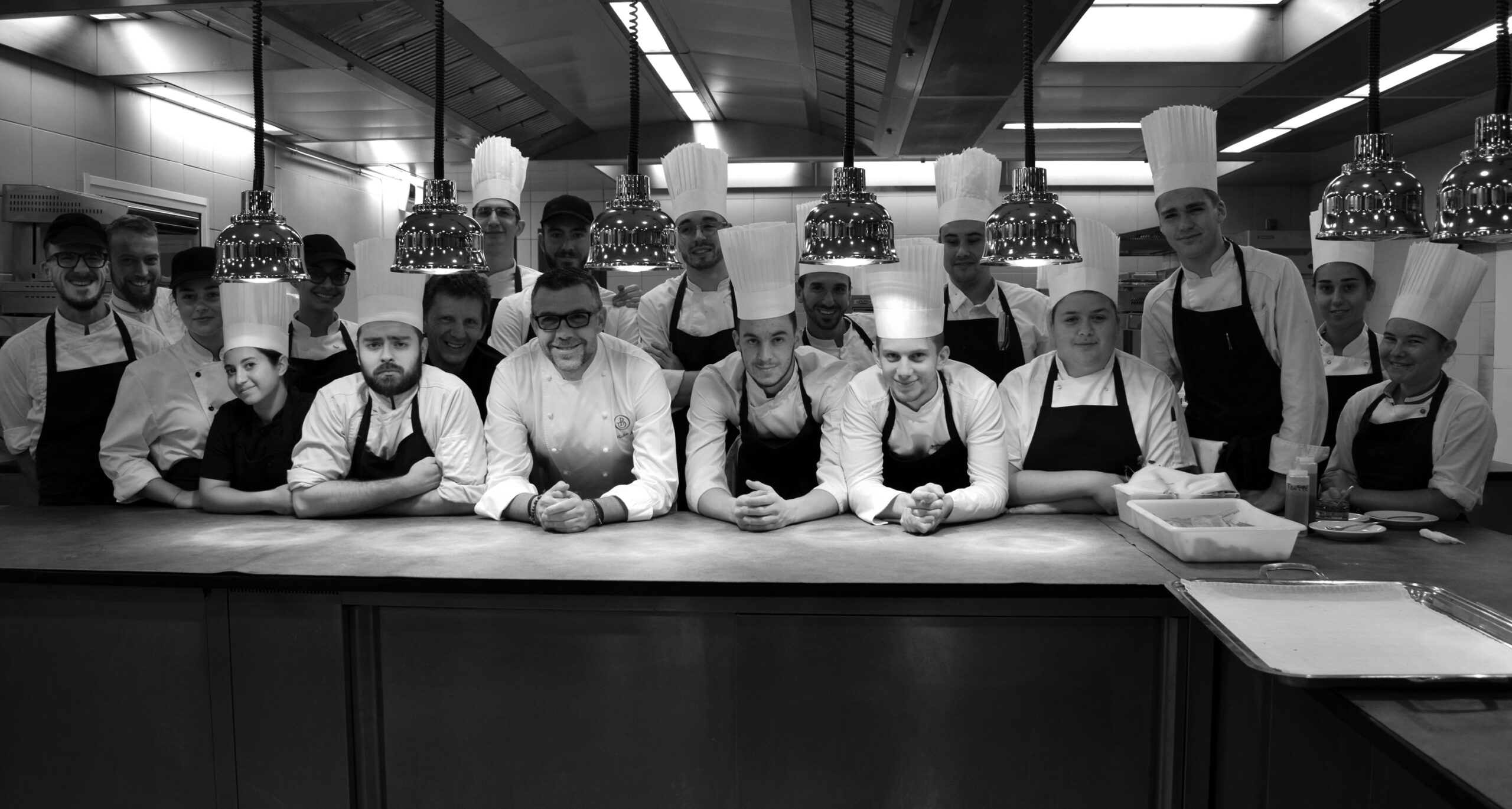 La Cabro d'Or
Gourmet restaurant
Baumanière Les Baux-de-Provence
In its fresh and lively decor, the dining room and terrace of the Cabro d'Or offers an ideal setting to delight with the true and refined cuisine of Chef Michel Hulin.
Opening hours
We welcome you from 12:00 p.m. to 2:00 p.m. and from 7:30 p.m. to 9:30 p.m.
« […] La belle et sérieuse cuisine de Michel Hulin, toujours à l'affût du produit à son meilleur, sans chercher à le dénaturer […]… Techniquement sans défaut, cette cuisine est aussi cohérente, enracinée et gourmande, tout en restant dans une veine plutôt traditionnelle. Belle cave régionale. »

Michel Hulin's menu changes each season : a tribute to tradition, freshness and originality with the daring and imagination of an experienced Chef whom takes satisfaction from the emotion transmitted to his guests.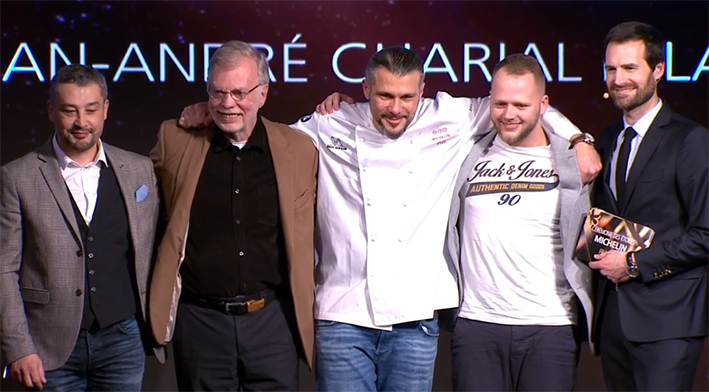 L'Oustau de Baumanière at the top of gastronomy! It is with emotion and pride that Chef Glenn Viel was awarded the third Michelin Star on Monday, January 27, 2020, under the moving eye of Jean-André Charial, the owner of Baumanière. This long-awaited star had been awarded in...
A unique regionThe unlovely acronym PACA stands for one of the most beautiful regions in France, encompassing mountains, sea and herb-scented scrubland : Provence-Alpes-Côte d'Azur. It is in the heart of the Alpilles, in Provence that we find for more than 70 years...
An exceptional eveningFor a relaxing and memorable experience, reserve a table at the 3-stars restaurant of L'Oustau de Baumanière. Surrounded by an elegant and authentic decor you will discover one of the aspects of the Mediterranean art of living: sundrenched...
Escape from the ordinaryPerched atop a rocky cliff in the heart of the Regional Nature Park of the Alpilles, the village of Les Baux de Provence shelters an institution of good taste, elegance and beautiful manners. You will also delight in the charm of these...
A unique environmentAt the gateway to the Camargue, the city of Arles lies in the middle of vast natural areas grouped together in different categories: you will find in the North the Trébon plain and the Alpilles, while in the East, you will find the Crau and the...