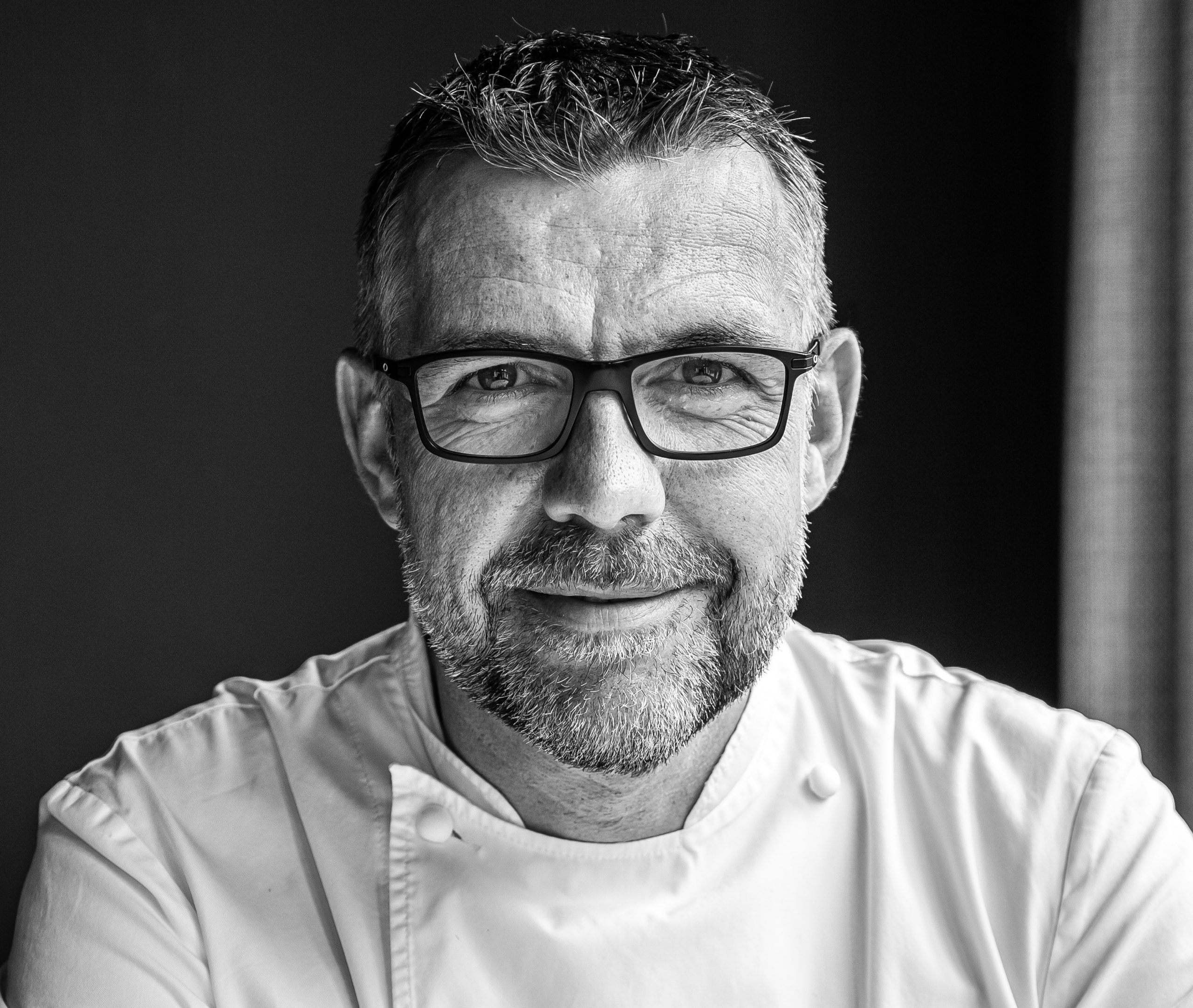 The Head Chef

Michel Hulin
Chef at la Cabro d'Or since 2001, Michel Hulin selects his produce with care.
His obsession is to respect their natural flavours, and to let them enhance each other when served together.
In 2019, Michel Hulin was rewarded for his talents with the Gault & Millau trophy "Tradition d'Aujourd'hui" and in 2016 it was "L'assiette Michelin" that was awarded to him, thus rewarding the quality tables.
Fils de pêcheur, il avoue sa préférence pour le poisson qu'il associe avec délice aux saveurs de la terre. Mariant le moelleux, le croquant, le sucré, l'acide, il cuisine avec passion.
De ses expériences auprès de Gérard Boyer au Château Les Crayères ou de Michel Guérard aux Prés d'Eugénie, Michel Hulin a acquis une technique éprouvée et le goût de la recherche. Il propose une table généreuse et authentique, inspirée par les Alpilles et offre ainsi une cuisine franche et raffinée.
Michel Hulin a été récemment récompensé de ses talents par le trophée "Tradition d'Aujourd'hui" par Gault & Millau.
Christmas at Baumanière les Baux-de-Provence, a luxury 5 starred-hotel - Relais et ChâteauxOur 5 star hotel welcomes you in a magnificent environment to celebrate Christmas at the heart of Provence. Friendly hotel, Baumanière les Baux-de-Provence is ideal to share...