Practical Info
Spa Baumanière Les-Baux-de-Provence
To allow you to make the most of your personal journey of well-being in Baumaniere Le Spa, we thank you for taking note of these guidelines.
Daily from 10 a.m. to 8 p.m. (From March to October).
Thursday, Friday, Saturday and Sunday from 10 am to 7 pm (From November to February).
An extra charge of 10% will be added to all treatments given before 10am and after 8 pm.
Directly at the Spa reception.
From your room : 536.
Booking in advance is recommended to benefit from preferred booking hours.
For non-hotel guests, credit card number will be asked for to guarantee the booking.
Baumaniere Le Spa offers a sensorial-pool, hammam, fitness studio, tea room and relaxing area (in summer a relaxing patio area too).
Mixed areas require a swimsuit.
External guests: 30 €.
Fee-paying for Baumanière les Baux de Provence guests: 20 €
Free access to facilities for every treatment booked.
Offer your friends and family a unique well-being experience at the Spa. Gift vouchers are personalized and allow your guests to choose from our Spa menu. (Gift Vouchers are non refundable) .
The Spa cannot be responsible for any valuables that you may bring with you. We kindly recommend that you keep your valuables locked up.
Cancellation policy & refund
If you need to change or cancel your appointment please notify us 24h prior to your appointment in order to avoid being charged for the full treatment.
Fitness and pregnant women
Kindly fill in the information form concerning the use of our equipment.
Baumaniere Le Spa offers a full range of treatments specific to both new and future mothers, feel free to ask for more information and discover a unique experience.
Access conditions and minimum age
We offer a selection of treatments for our young clients aged 5 to 18.
Under 18 years old, treatments access is under the supervision of a parent.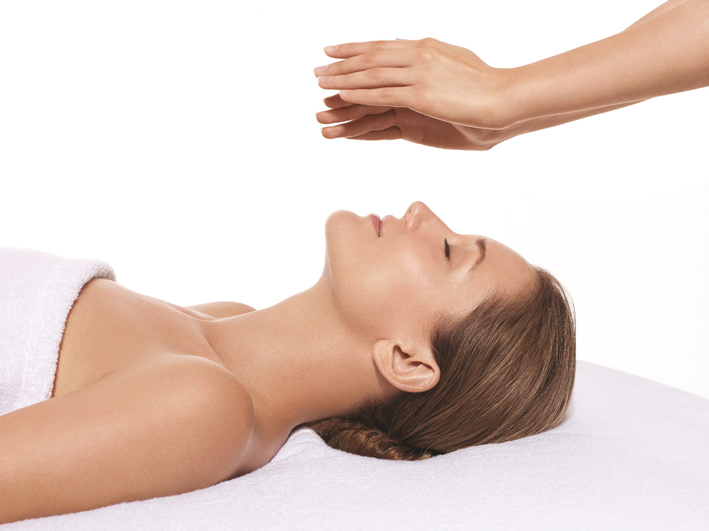 NOUVEAU
For an exceptional feeling of well-being.
...
Baumanière les Baux-de-Provence - Over 70 years of historyCréé au cours des années 40, Baumanière Les Baux-de-Provence est un hôtel 5 étoiles situé au cœur de la Provence, dans le village des Baux-de-Provence. Dans un cadre exceptionnel, cet hôtel de luxe vous...
The ideal settingBlessed with generous amounts of sunshine, Provence is equally generous in fresh produce of all kinds. If, in general, they provide ingredients for the chefs of the region's numerous restaurants, their healing, health-giving virtues have also served...
Baumanière les Baux-de-ProvenceBaumanière les Baux-de-Provence, a luxury hotel with undeniable charm, is nestled in the heart of Provence. It combines gastronomy and well-being, a Mediterranean life style and a savoir-faire that have been transmitted from generation...
Between mountains and sea, one of France's most beautiful regionsLocated between the Alps and the Mediterranean Sea, Provence shines with the richness of its scenery, be it mountainous or maritime. A place of calm and tranquility, the region has always been prized for...
Between the riviera and the perfumed heartlandLocated in France's deep South-East, Provence is a region of Utopian landscapes. Its famous Riviera aligns stunningly beautiful beaches and azure inlets. The island of Porquerolles, the Calanques, Saint-Tropez… Riviera...