The chocolate factory

Baumanière Les Baux de Provence
A treasure trove of delicacies to discover at the Oustau de Baumanière shop in Les Baux-de-Provence!
This 20 m2 cocoon of sweets is dedicated to exceptional chocolates and confectionery.
Brandon Dehan, the executive pastry chef of the Oustau de Baumanière, working alongside the head chef Glenn Viel – supported by the owners Jean-André and Geneviève Charial, has taken up the challenge of offering his vision of chocolate through his creations where praline is his signature.
In particular, he has imagined surprising sweets, "Cicadas", gourmet sweets made with the aromatic plants of the Alpilles: basil, thyme, wild fennel, rosemary, lavender, savory.
In November 2022, after 5 months of opening, the Baumanière chocolate factory was rewarded by the Club des Croqueurs de Chocolat with an Award of Excellence and a Gold Tablet. We are also very proud to be part of the "Coup de Coeur Français".
The Fou de Pâtisserie trophy for the chocolate creation category was awarded to them.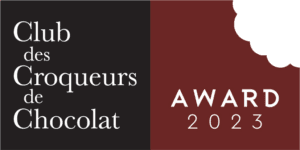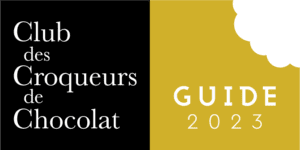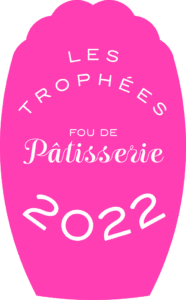 Opening hours:
October & November
Open on monday / tuesday / friday / saturday / sunday from 9 am to 7 pm
Closed on wednesday and thursday.
December
Open every day from 9 am to 6 pm
Gourmet bars and pure origin bars (Cuba, Sao Tomé, Ecuador, Vietnam…), boxes of sweets or confectionery according to the seasons, will delight the taste buds of amateurs as well as the finest connoisseurs.
« Chocolate is a noble product, a material that I am particularly fond of, with so many possibilities to work with. There is a great deal of pleasure in this product and that is what drives me. Chocolate is also Jean-André Charial's pet peeve, so I was keen to do this project with him and there was also the space and the desire for a new challenge. »
Located in the Oustau de Baumanière and communicating with the Boutique on the Place des Artisans, in a subtle alliance of authenticity and modernity, in the image of Baumanière, the "old-fashioned shop" style is arranged with elegance and design where we will find noble and natural materials such as wood, glass, metal, wood tones, terra cotta, blue.
What you need to know about the Salon du Chocolat in ParisThe Salon du Chocolat will be held from October 28 to November 1, 2023 in Paris, or in other French cities throughout the year. The event lasts several days and takes place in a large exhibition hall specially...