Craftsmen

Baumanière Les Baux-de-Provence
The transmission of know-how is the very mark of the house which was created by Raymond Thuilier, the grandfather of the current owner, Jean André Charial, more than 70 years ago. Numerous collaborations with local craftsmen allow each customer to discover the richness of our environment. Through the kitchen, of course, with numerous products including olive oil from the Castelas estate, a producer in the Baux de Provence valley since 1997, harvesting its olives from 45 hectares of olive trees to extract the famous nectar in its own mill and thus give birth to particularly fragrant PDO oils. It can be found in the cuisine of our chefs, Glenn Viel at the Oustau de Baumanière, 3 Michelin stars, and Michel Hulin at the Cabro d'Or. Our customers can also find Roumanille's cheeses at the Oustau's table. This family-run cheese factory in St Remy de Provence raises its goats, produces its own dairy products and feeds its animals in order to have total control over their finished products.
At the Oustau de Baumanière, each dish has its own artisanal creation
In this three Michelin-starred restaurant, thanks to the collaboration of the craftsmen with the chef Glenn Viel, you will find a collection of unique pieces of art of the table which follow one another before your eyes: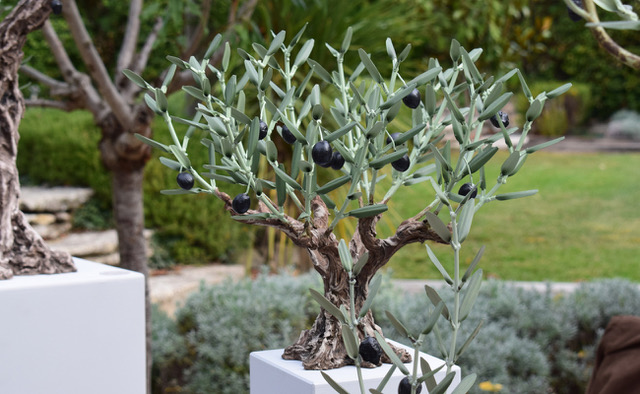 Joël Rebière and his "eternal" wrought iron olive trees studded with delicious olives "to be tasted on the tree", the emblem of Provence is thus invited to the table.
More
Joël Rebière, creator and sculptor. He has been working with various materials since he was a child and his favourite theme is the olive tree. He offers you original and unique decorative pieces made on request.
« Everything starts with modelling and sculpting various materials such as wood, stone, plaster, resin and steel. I am a self-taught artist, which started when I was very young! At that time, I used to collect pieces of wood or other materials and sculpt them, transform them. Devoting myself to my passion has never been tedious because, by nature, I always need to create and then shape. If I can now call myself a craftsman, it is thanks to this passion and the fact that I have devoted myself to it for hours on end. I am self-taught and proud of it. »
But what does the olive tree represent?
The vast majority of his works are based on decorative olive trees. The choice of the olive tree is not neutral. The olive tree is a symbol of longevity: some are thousands of years old. It is also a symbol of peace and reconciliation. Strength and victory are also linked to this tree: it was in Athens that olive wreaths were offered to victors. Finally, the olive tree is a symbol of fidelity: legend has it that Penelope refused any man other than Ulysses in her olive bed.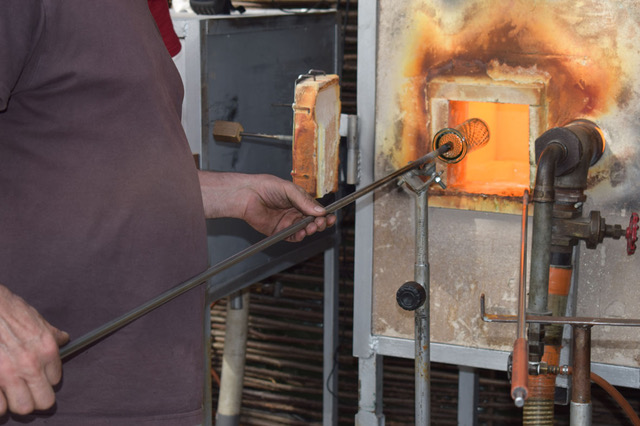 Alban Gaillard, glassblower in St-Rémy-de-Provence with exceptional creations.
More
A hollow cane, molten glass and a real know-how to create exceptional objects and pieces with extraordinary shapes and colors.
A mastery of blown glass techniques combined with a constantly evolving creativity allow us to constantly renew our creations: tableware, decoration, lighting, etc…
Objects of Art and collection, the unique pieces are the reflection of a daily inspiration, of a research work in different styles, the result of a know-how.
See Alban's creations on the table at the Oustau de Baumanière.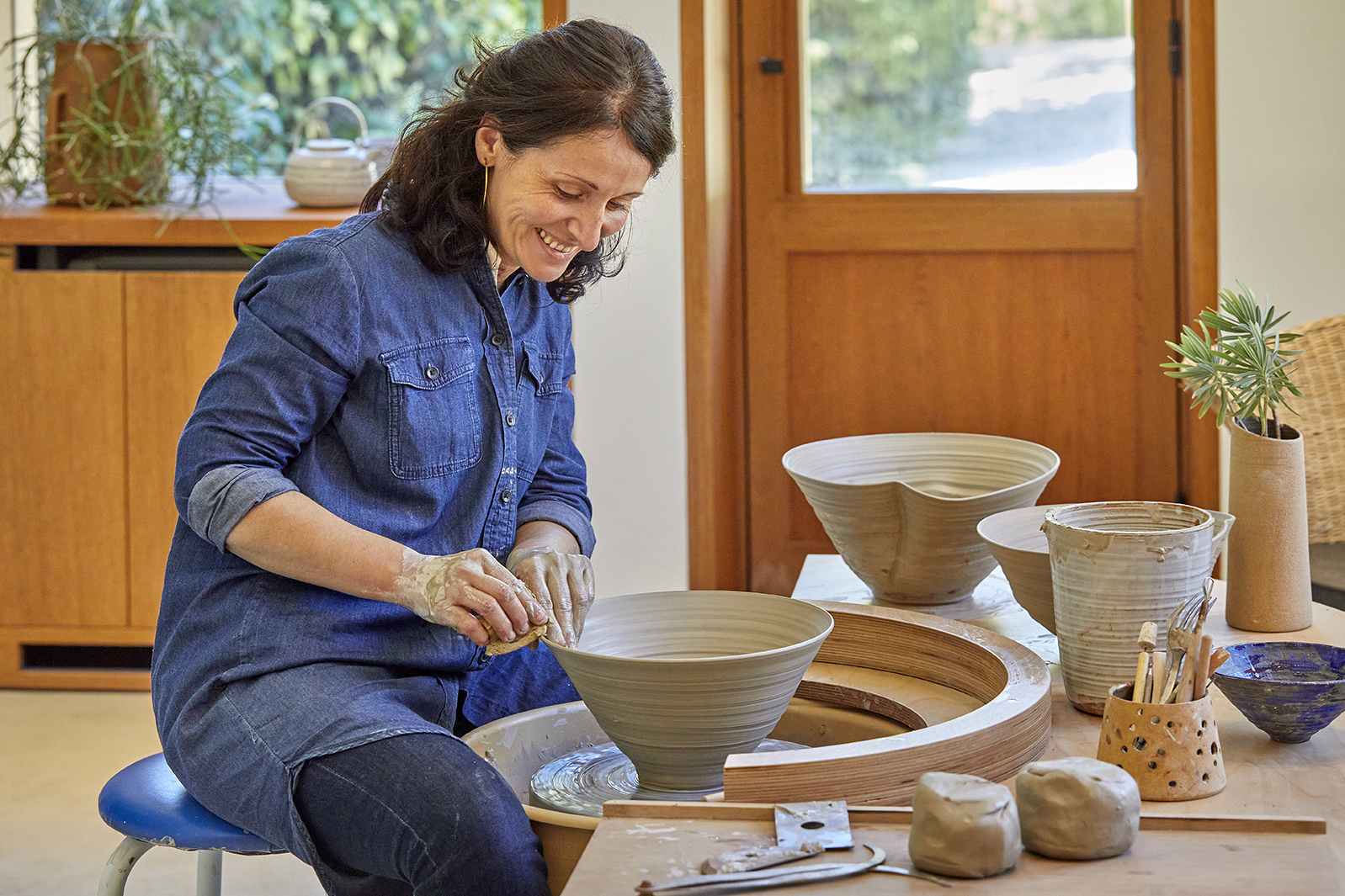 Cécile Cayrol, ceramic artist who evokes her mineral Provence through her unique pottery creations.
More
Cécile Cayrol's mineral Provence or emotion through the object.
The ceramic artist takes you on a sensory journey steeped in the land and know-how and immerses you in her Provence with her collection of pottery.
Cécile Cayrol makes clay creations conceived with different soils from the region which are the result of a research on the form, on the fluidity to facilitate the grip and on the touch in order to create contrasts and to obtain beautiful objects more or less smooth according to the required aspect.
His inspiration? To find structures and materials close to the stone and earth of Provence.
Her unique pieces are shaped on the potter's wheel, fired at high temperature and then enameled; Cécile makes her own enamel to make her objects waterproof, she refines them to make them live, to give them a place, a use, so that they fit into your daily life.
It is a beautiful combination of know-how to associate a container with the image of Baumanière with the refined and authentic content of the cuisine of our Chef Glenn Viel.
Find the pottery on the table at the Oustau de Baumanière and in our shop.
The Moulin Castelas, a gustatory, natural and local discovery
More
With a deep respect for the landscape of the AOC Provence and the AOP Vallée des Baux de Provence, Catherine and Jean-Benoît Hugues are both producers and millers. The Castelas mill extracts olive oils with intense aromas that promise a Provencal taste escape. On the menu, oils with the character of the Alpilles region, different varieties of olives (Salonenque, Aglandau, Grossane and Verdale) fruity green, old-fashioned or aromatic.
A production close to home that has seduced us, with whom we share the same values and commitments. To be found in the kitchen of the Baumanière Chefs.