Baumaniere's cares

Spa en Provence
A moment of relaxation and healing, in the frenzy and bustle of everyday life. A moment when time is suspended.
Baumanière Le Spa is sustainable development concerned, that's why we are very careful on our cosmetic partners choice.
We have selected for you the best of the plants, for very high quality treatments.
Our body and face massage can be tailored to Men
We welcome our young customer every day from 10 a.m. to 3 p.m. Children from 4 to 18 years old.
All our Spa treatments use 100% bio and paraben-free products.
Baumanière Body Massage
ESCAPE IN PROVENCE
More than a modeling, an invitation to travel to the heart of Provence.
Lavender and Olive to offer you a moment of relaxation out of time.
REVERIE IN PROVENCE
Olive Scrub – Wrap.
Massage treatment with olive oil combining massage, semi-precious stones. Treatment rebalancing, draining and relaxing.
CUSTOMISED RELAXING MASSAGE
30 mn / 90 € – 60 mn / 150 € – 90 mn / 210 €
A part of the body to be privileged, an adapted pressure, an oil personalized according to their virtues in order to give again all its softness to the skin. Let yourself be guided by the expert hands of your therapist.
DEEP TISSUE
30 mn / 100€ – 60 mn / 160 € – 90 mn / 220 €
Muscle recovery modelling, to relax the muscles and eliminate the toxins present in the body after exercise. It is a deep and stimulating modelling that will relax you effectively.
THAI REFLEXOLOGY
30 min / 90 €.
This specific foot massage stimulates circulation and revitalises energy.
LYMPHATIC DRAINAGE
45 min / €115
A gentle modelling technique designed to stimulate lymph circulation and promote circulation.
ABHYANGA
60 mn / 145 €
From the Indian tradition, Abhyanga is a toning treatment, using sesame oil. This massage is the most direct way to harmonise the body's vital energy.
LOMI-LOMI
60 min / €145
From the Hawaiian tradition, a true art of deep relaxation, Lomi-Lomi consists in releasing tensions and blockages, a work of harmonization which allows to find an inner calm.
PRE-NATAL FIRMING TREATMENT
60 mn / 145 €
A firming treatment that promotes the skin's hydration and elasticity during this period of change. Reduces swelling of the ankles and feet, thanks to a revitalising action.
TONING – BALANCING POST-NATAL TREATMENT
60 min / €145
A specific treatment that helps to restore the skin's firmness and elasticity.
AKWATERRA TREATMENT
75 mn / 185 €
The use of Akwaterra stoneware and porcelain vials allows for an alternation of heat and cold. Precisely targeted movements combined with heat relieve muscle pain, activate the metabolism and relax the tissues. Together with the coolness, this allows for a better circulation targeted on the legs and face, and oxygenation of the tissues.
Baumanière aesthetic care
SHAPE AND COLOR
Nail color offered
PARISIAN MANICURE KURE BAZAAR
Limage-cuticule-couleur
Filing – Cuticle – Color.
Nail color offered
HANDS AND NAILS RITUAL
Manicure, massage.
Manucure-modelage mains-polissage
Kure Bazaar Nail polish offered
FEET AND NAILS RITUAL
Pedicure, foot scrub and massage. – Nail color offered
Kure Bazaar Nail polish offered
WAXING
Underarm 25 €
Arms 35 €
Half legs 35 €
Full legs 50 €
Bikini 25 €
Brazilian bikini 30 €
Integral bikini : 40€ (The gluteal cleft cannot be waxed)
Half legs, Bikini, Underarm 55 €
Full legs, Bikini, Underarm 70 €
Full legs, Brazilian Bikini, Underarm 80 €
ADDITIONAL TOUCH
Collagen Facial : 30 €
Collagen Eyes : 20 €
Men's treatments
NWe kindly recommend to our male clients to shave before a facial treatment.Our body and face massage can be tailored to Men.
BACK AND NECK TREATMENT
The action of the heating allows for the relaxation of tension. Relaxing and revitalizing treatment.
strong>HANDS OR FOOT COMPLETE RITUAL
EXPRESS MANICURE OR PEDICURE
CHEST, BACK & SHOULDERS WAXING TREATMENT
A unique waxing treatment for men, minimizing the pain of hair removal and limiting any possible reactions.
Baumanière Children's treatments
YOUNG ALPILLES TRAVELLERS (BETWEEN 12 AND 18 YEARS OLD)*
• Back Scrub
• Skin Cleansing
• Relaxation for the back, shoulders and head
THE KNIGHT OR PRINCESS' RELAXATION
Back discovery relaxation for little warriors or little princesses.
DECORATIVE NAIL POLISH FOR LITTLE PRINCESSES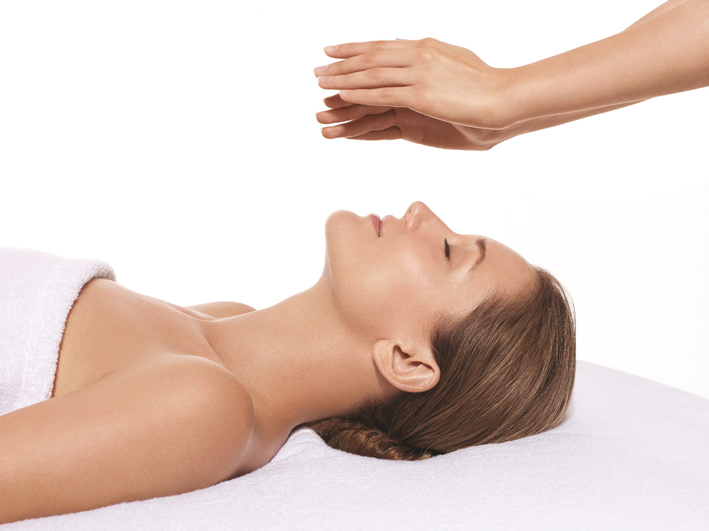 Phyto-aromatic youthful plumping face care with rose
NEW
For an exceptional feeling of well-being.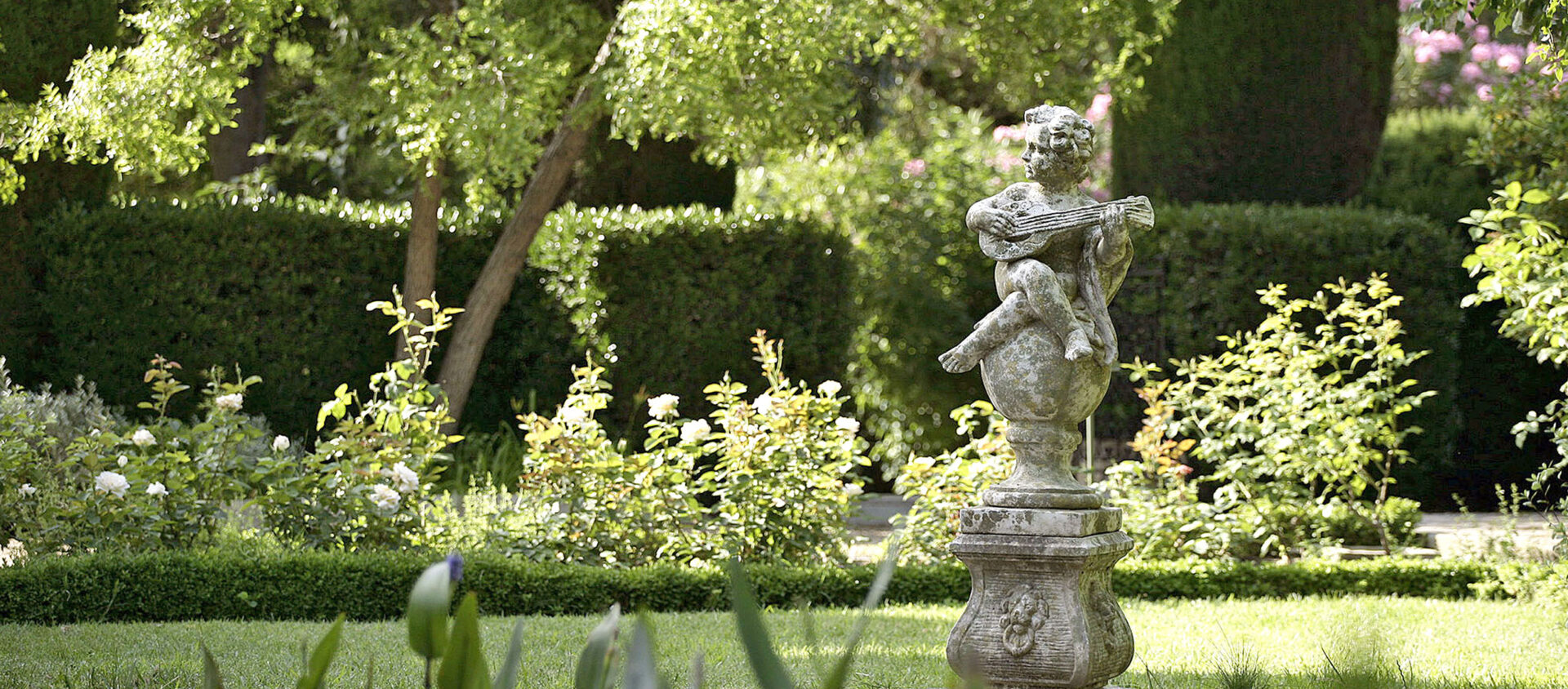 Heart's delight package
Available all year from October to May
A simple way to experience the best
1 night - From 1410€ depending on date of stay and room category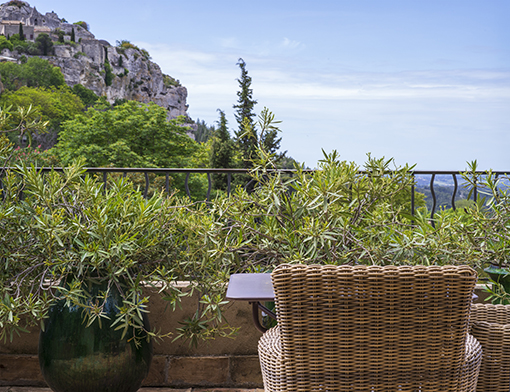 Provencal escape at Baumaniere
PLeasure of your senses! Gastronomy, wellness & relaxation...
From 590€/2 persons*.
A weekend of absolute relaxation at the Baumanière hotel and spaAre you looking for a rejuvenating stay and moments of well-being for two, with family or friends? The Relais & Châteaux Baumanière opens its doors to you in Les Baux de Provence, in the heart of the...